The Butterfly Effect of EcoVadis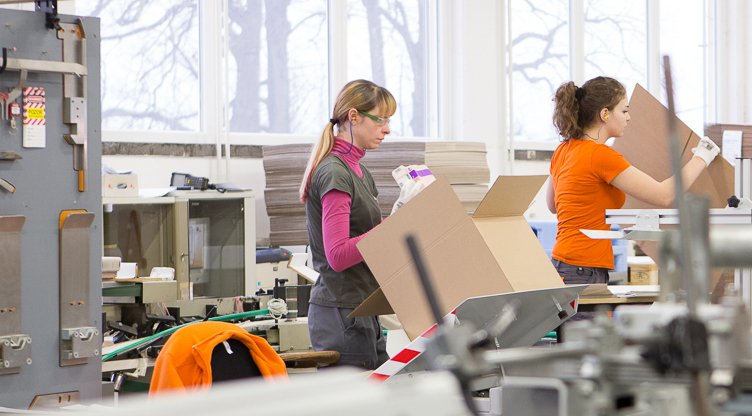 leveraging the power of the supply chain to accelerate sustainability
Tens of thousands of companies partner with EcoVadis to collaborate on sustainability and Spadel is just one of them. The platform offers a universal scorecard, benchmarks and performance improvement tools. More importantly, the platform helps us manage our value chain both upstream and downstream, which is why we've asked our strategic suppliers to sign up to EcoVadis too. By requiring our suppliers to act on sustainability, we leverage the power of our supply chain to further accelerate our own sustainability efforts.
Jean-Jacques de la Croix, Account Manager Packaging Division, and Oliver Bradley, Group Sustainability Reporting Manager, at DS Smith share their thoughts on how EcoVadis contributes to their sustainability story. As the leading recycler and manufacturer of corrugated cardboard in Europe, DS Smith is a key supplier to Spadel. Listed on the London Stock Exchange, the Group employs some 30,000 people worldwide, including at its three production sites in Belgium. DS Smith recycles and manufactures cardboard, with around 72% of its turnover coming from FMCG packaging including the food & beverage industry.
"We've been working with Spadel for many years and are a key supplier of the interlayers used to stabilise loads for transport, as well as the trays for multipacks, and HoReCa boxes for glass BRU bottles," says Jean-Jacques. "It's a great partnership as Spadel proves day after day, week after week, just how concerned it is with sustainability. Renewing our corrugator in Belgium – the machine that makes the undulations and brings together the different layers to create cardboard – was a multi-million euro investment, but it has paved the way for some revolutionary new developments."
Built-in Circularity
Circularity is built into DS Smith's DNA as Europe's leading recycler of paper and card, with some six million tonnes of paper and cardboard managed by the company annually. A full box-to-box cycle takes just fourteen days from the collection of paper and card for recycling to passing through the paper mills and being turned into the new cardboard that goes out to customers.
"We are just as reliant on available technologies as anyone else," Jean-Jacques continues. "Every few years, Spadel is able to further lightweight its bottles, and we too continuously innovate our processes. Paper and card can be recycled up to 25 times before the fibres become too short (weakening the end product) and need supplementing with fresh fibres. The amount of recycled content used depends on the performance required. Our interlayers for Spadel now contain 90% recycled fibres, which is a big achievement considering the weight of the water it needs to stabilise, and they want to minimise their impact even further by re-evaluating the printing process and ink used."
"Sustainability, climate action; all these different external factors influence how we, as consumers, use packaging and what we demand from products today."
"Some colours are better avoided," agrees Oliver. "Purples, greens, and metallics, for example rely on copper to achieve their shades. Advising on this is just one of the ways in which we help our customers make the right choices. Everything from the size of the packaging to deciding on the paperweight and appropriate recycled content to the colour of ink and printing process employed; driving the sustainability conversation into every aspect of packaging is a real opportunity and something we're seeing customers becoming more engaged with."
Challenging the Status Quo
Although EcoVadis doesn't get into the nitty-gritty of paper fibres or grammage, it does challenge organisations to become more efficient in its use of resources. The annual assessment allows organisations to see how they are doing on issues such as business ethics, environmental matters, even labour and human rights. The scorecard clearly shows where your strengths and weaknesses are, says Oliver.
"To see your strengths listed is a great pat on the back, as they prove your strategy is working. Weaker areas are opportunities for improvement, and EcoVadis is particularly good at providing helpful hints to help you become a leader in sustainability. Moreover, we get to see how our suppliers are supporting our sustainability goals, and get to share our score card with our customers at the other end of the value chain. Our new sustainability strategy was informed by not only what our customers, employees and investors expect to see us do, but also by what organisations like EcoVadis are telling us as experts."
Innovating Packaging
One of the most interesting features of the new corrugator is that it can work with digitally pre-printed paper. Instead of printing the finished cardboard sheets, the machine prints paper reels. As the printing process squeezes the cardboard, stronger cardboard with more virgin fibres is needed to achieve the required strength. Pre-printing allows for thinner cardboard, which in turn requires less fibres and means an end product with lower grammage. Whenever you reach a new milestone, you want to go beyond it, says Jean-Jacques.
"In terms of circular design, we need to explore different packaging options and solutions to fit into the customer's overall sustainability strategy," explains Oliver. "Increasingly, customers come to us not just with a traditional packaging challenge, but a sustainability challenge they wish to address. Whether it's using less material or thinking about what happens next, partnerships such as that with the Ellen McArthur Foundation help drive the plastics replacement market forward."
"We've set ourselves the challenge of replacing a billion pieces of plastic with corrugated cardboard solutions over the next few years."
The Butterfly Effect
Just as Spadel assesses its suppliers for their sustainability efforts, so does DS Smith, Oliver points out. "We set really specific standards as we know how important it is to our customers that we are sustainable, as well as our suppliers further down the value chain. 74% of our strategic suppliers are assessed with the same tool that our customers use to assess us. This transparency not only strengthens our relationships, but increases the resiliency of our supply chain too."
"What I find most interesting is that EcoVadis puts us alongside Spadel. Comparing a water producer with a cardboard manufacturer might not seem the most obvious choice, but when you start looking at them as reliant on each other, working in the same market and subject to the same constraints, it starts making a lot of sense. It means you get a meaningful ranking and helps create a virtuous chain," concludes Jean-Jacques. "Because if you want to be truly sustainable, your suppliers must be too."
* DS Smith has been participating in the annual EcoVadis assessment since 2014 and currently holds a Gold rating. More info regarding the Ecovadis sustainability ratings can be found at https://ecovadis.com/