Every Little Helps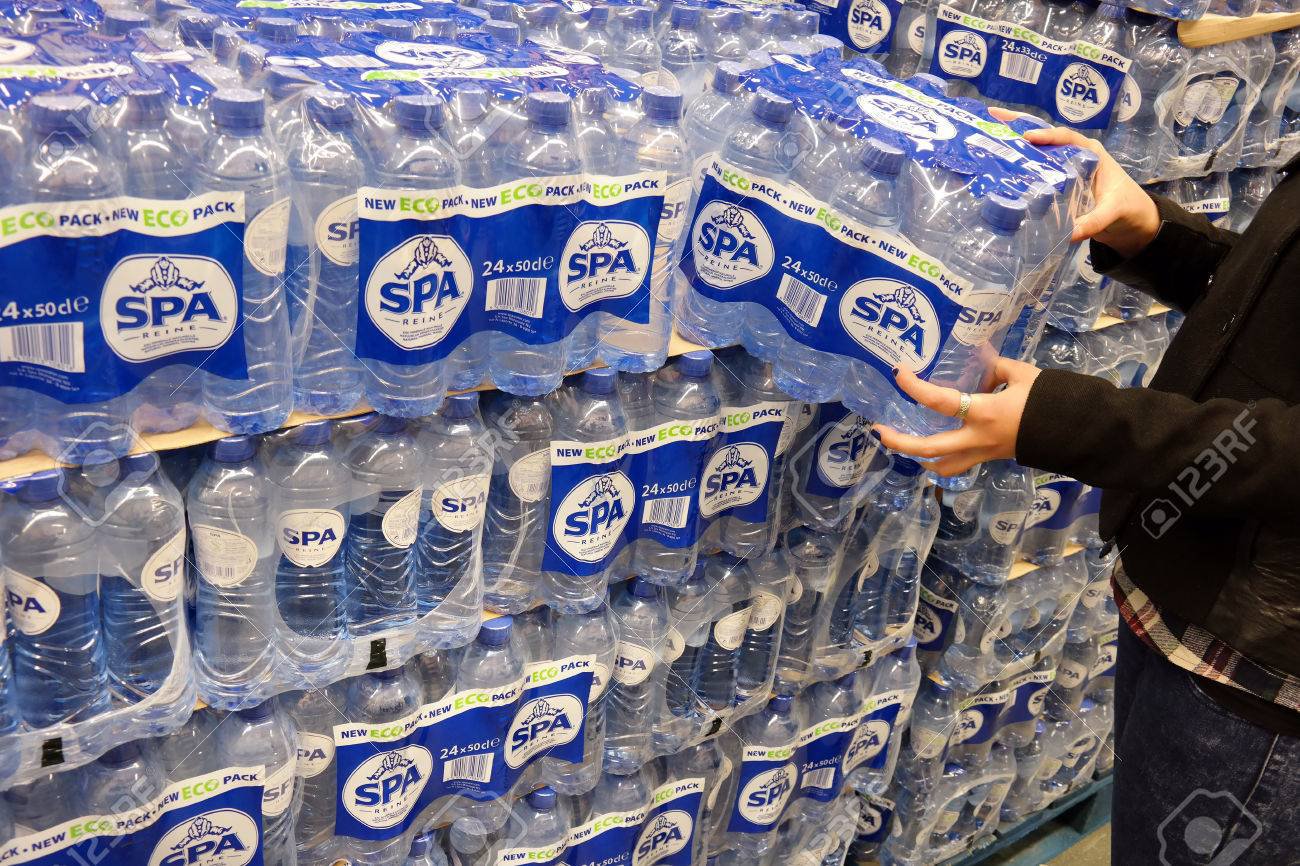 266 tonnes of carbon saved in 2020
It's not always the big breakthroughs that have an impact on our environmental footprint. Sometimes seemingly small adjustments can result in big savings too. By changing secondary packaging suppliers, SPA® has managed to reduce its annual plastic footprint by 23,4 tonnes, which equates to 111 tonnes of carbon. Additionally, by reducing the amount of tertiary packaging, the company was able to save a further 155,1 tonnes of CO2 in 2020.
Multipacks of mineral water are packaged in a shrink wrap film that holds them together, making them easy to carry. These multipacks are then loaded onto pallets for transport, which are again shrink wrapped and separated by layers of cardboard to ensure they remain stable during transport. These are respectively known as secondary and tertiary packaging. Just as with our primary packaging (the bottles themselves), we are always looking for ways in which we can reduce both our plastic and carbon footprint.
Consumer and customer convenience is key for Spadel – although we are always looking in ways to improve our plastic and carbon footprints, we will not compromise on quality. The film reduction has been extensively tested to guarantee supply chain and consumer acceptance. – Patrick Kaulmann, Development Engineer Packaging
By shopping around different suppliers, SPA® discovered that switching to another type of secondary packaging would lead to an annual reduction of 23,4 tonnes of plastic. Simply by reducing the thickness of the secondary film by 10 ųm, reductions in overall weight between 11% and a whopping 27% were achieved depending on the type of multipack.
We then carried out extensive tests to confirm how much tertiary packaging we could remove without impacting the stability of pallets packed for transport. For our Spa Reine 0,5L multipacks of 24 bottles we were able to remove 6 layers of cardboard per pallet, which led to a 80,9 tonne CO2 reduction. For our Spa Intense 0,5L multipacks of 24, we were able to remove 7 layers of cardboard, equating to a saving of 74,2 tonnes of CO2.
Not only SPA® is innovating its secondary packaging. Wattwiller and BRU® have introduced a new shrink wrap film made from 100% recycled materials, eliminating the need for virgin materials altogether. An important milestone on the road to closing the materials loop and achieving a circular economy.