SPA Reine lowers plastic footprint by 330 tonnes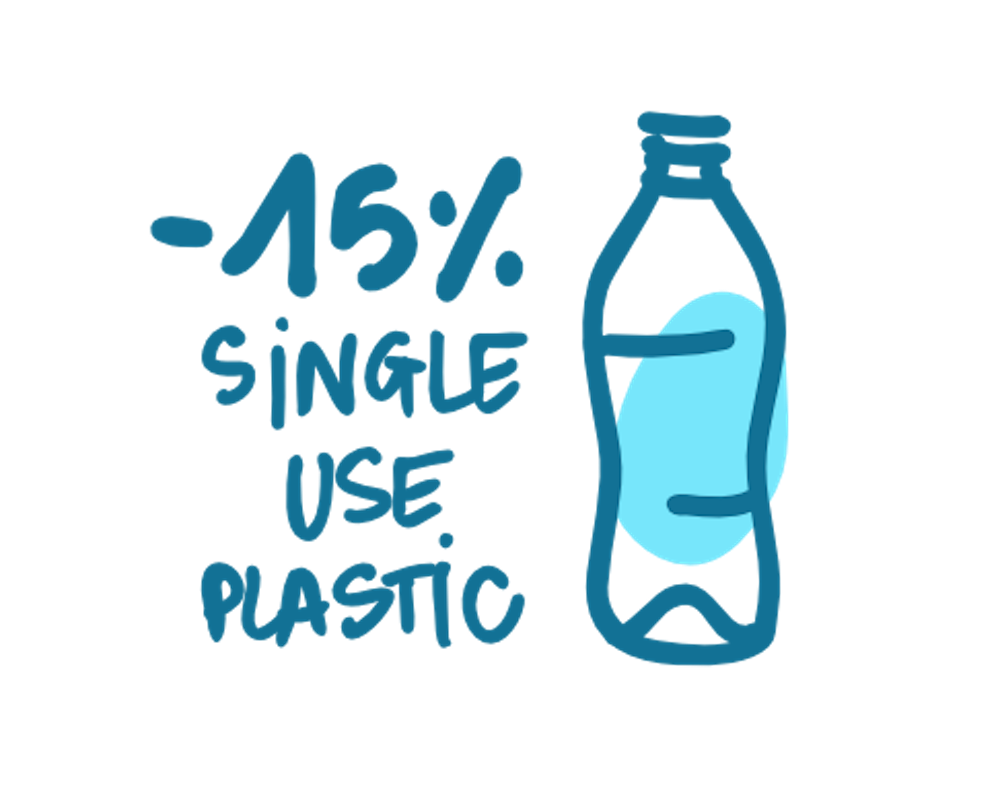 "We're very aware of the pressure plastic places on our planet," says Bart Peeters, General Manager at Spadel Benelux.  "Overconsumption of plastic is a big problem and we agree with our customers that something needs to be done."
"We wanted to address this in a significant way and started by taking a closer look at our bottles, which represent more than 80% of the plastic we use. And so we redesigned the bottles and caps for all our still and sparkling SPA waters.  Just by lightweighting the bottles and by making the caps smaller we managed to reduce the amount of plastic used by over 300 tonnes in a single year."
Investment leads to huge savings

Although this may sound like an easy solution, SPA had to invest €1,2 million in its production lines to make this new bottle a reality.  The short neck had already been introduced for the 33cl and 50cl SPA Reine bottles, and over the course of 2019 this new design was rolled out across all sizes.  The 75cl, 1L and 1,5L bottles you find in store today all use less plastic.
Saving 1,5 grams of PET per bottle and between 0,5 and 2 grams of PEHD per bottle top also means SPA is reducing carbon emissions from production.  Combined, the savings total more than 327 tonnes (plastic) and 830,000 kg eq CO2 emissions.
"The new short neck received 18 customer complaints when we first implemented it for our larger formats. Interestingly, we did not receive these complaints when we introduced it for the 33cl and 50cl formats. We always take customer feedback under careful consideration when we propose product innovations. But in this case, we feel the benefits far outweigh the discomfort of getting used to a new design."
To further reduce the plastic footprint, we are looking at introducing even larger and reusable formats in the future. Finally, SPA is actively pushing for better collection and recycling of all its products.