The Magic of Tiny Forests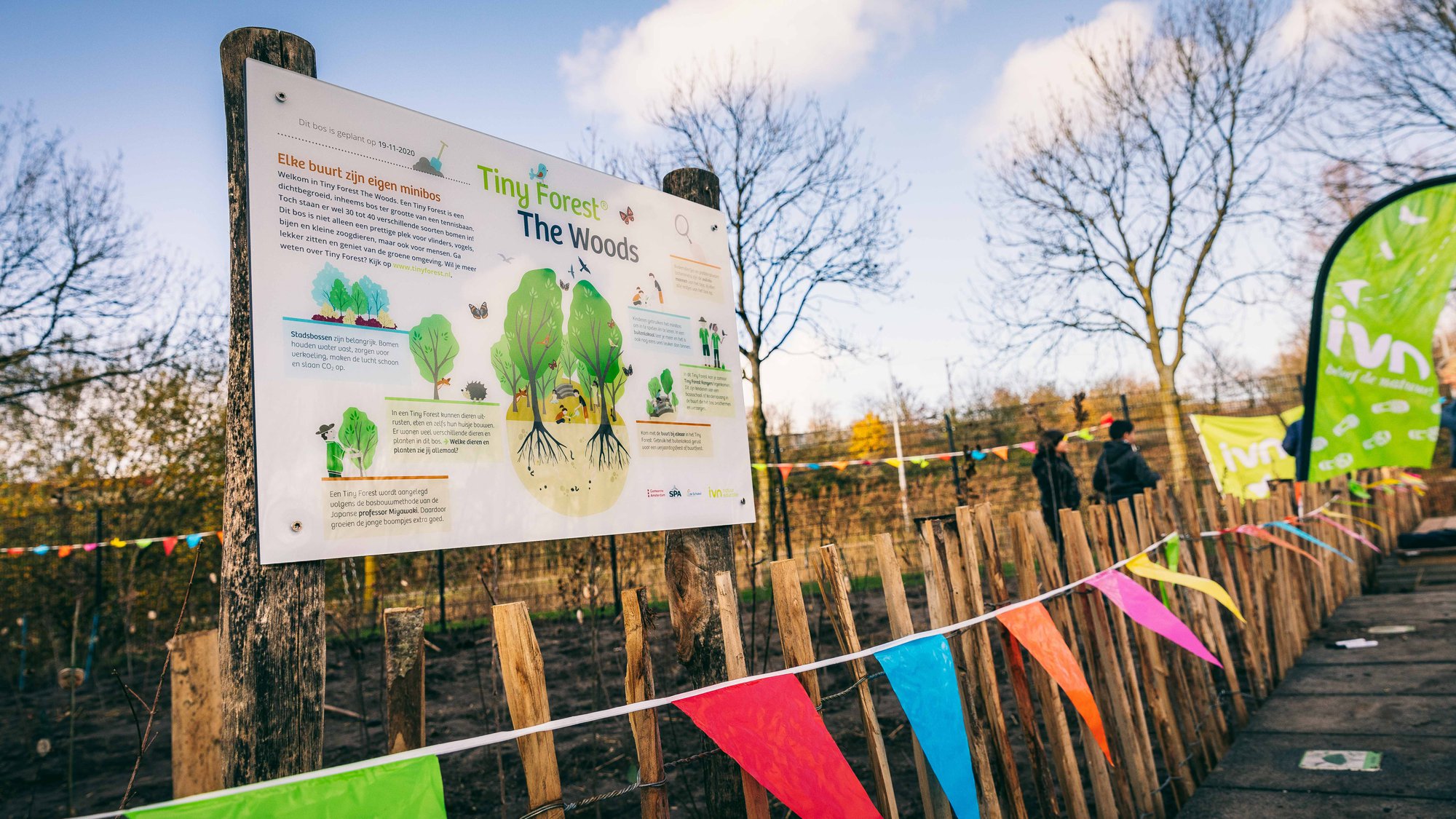 bringing nature into urban spaces
One year after Spadel and IVN Nature Education agreed to partner up, Amsterdam has planted its first Tiny Forest at an inner city primary school. The children planted 600 trees in the previously paved playground to help boost biodiversity and create a healthier learning environment. "We couldn't have done it without Spadel's support," says Daan Bleichrodt, Chief Tree Planting Officer with IVN.
Although IVN has been successfully planting Tiny Forests in The Netherlands since 2015 – and has just last week planted its 100th forest – a lot of work goes into finding appropriate locations and raising funds. "After six years of trying to get a foot in the door with Amsterdam's city council, we finally found the perfect location. The Schakel primary school in the Bijlmer is a typical inner city school with a boring grey playground. It's an impoverished area and children here never really get to experience nature close up. We want children to learn to love nature so that later on, they'll want to protect and even help restore it."
These little areas of urban wilderness mean there is always something to see or do, as Tiny Forests grow quickly and attract all manner of wildlife. They offer a great learning experience for children and adults alike, and are great at capturing CO2 with an average Tiny Forest absorbing up to 127,5kg of carbon annually. The amount of particulate matter they absorb doubles every five to six years as the forests age, so they're good for air quality too.
The support of partners such as Spadel not only pays for the planting of new forests, but other initiatives too. "This year we've been able to partner up with Birdwatch UK, GoodPlanetBelgium and five other nature organisations to put together a proposal for EU funding. If we're successful, we'll be able to plant a further 80 Tiny Forests and create an open source platform with information on how to create a forest, how to maintain it, and so on."
Care to get involved? Why not bring a Tiny Forest to your neighbourhood? You can even create a Tuiny Forest in your own garden.