New Acceleration Sessions by ToasterLAB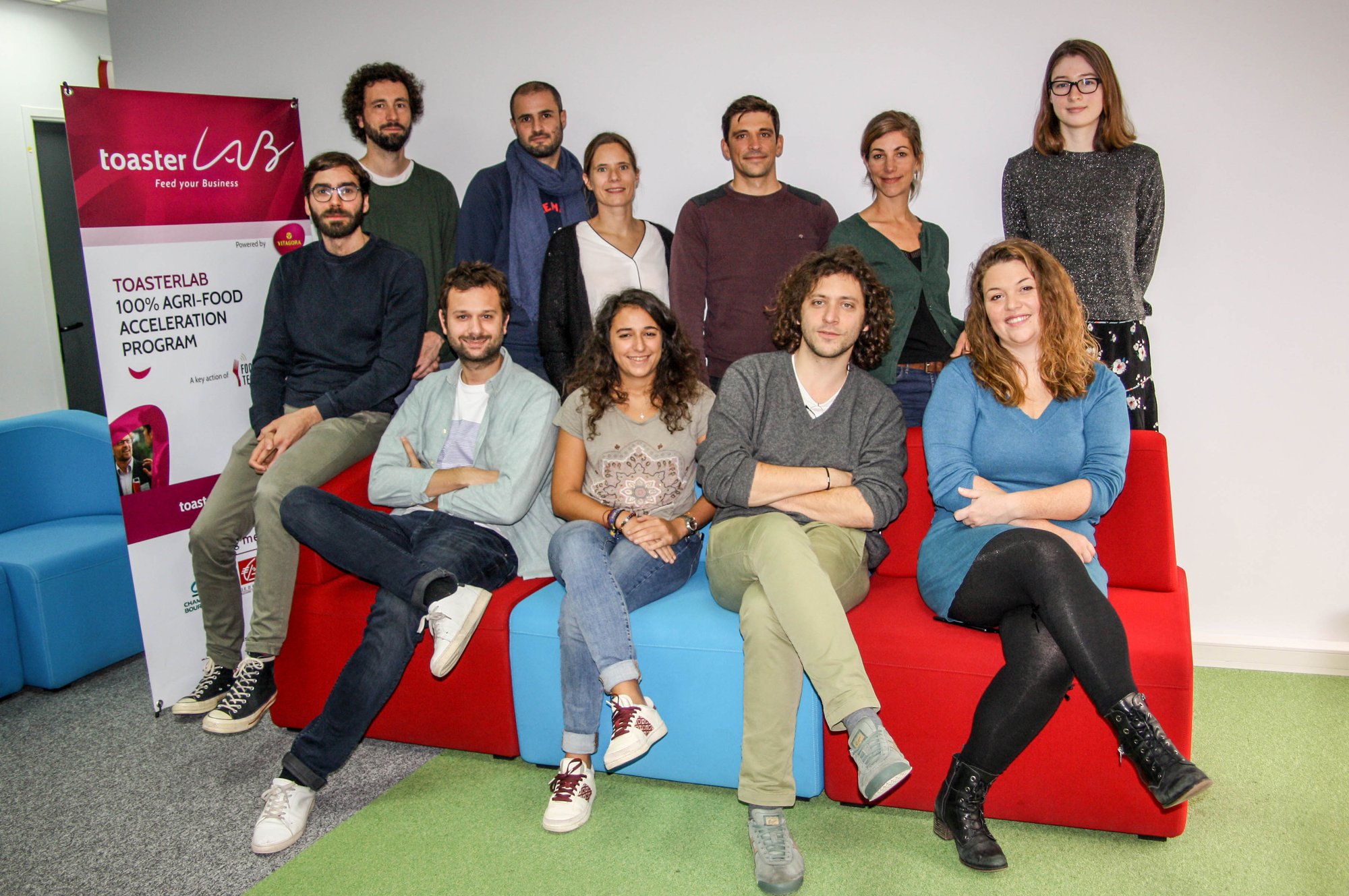 over 50 startups and SMEs already supported
Spadel joined the ToasterLAB Business acceleration program as a founding partner at the launch in 2019. The programme helps startups industrialise innovative products and services in the Agri-Food industry. Clément Galbois, the Business Developer for ToasterLAB joins us today to give a status update on the programme.
What is ToasterLAB?
ToasterLAB is a 12-month acceleration programme designed to provide mature start-ups, scale-ups and SMEs in the agri-food sector with the right tools, expertise, and contacts to get their products and services to market as quickly and as effectively as possible. It was launched in 2017 by Vitagora, a leading European agri-food innovation cluster with a membership of 570 companies and solution providers.
"We are the only acceleration programme for young companies in the agri-food sector that is backed by a cluster like Vitagora. Having provided development support to food businesses for the last 15 years, Vitagora has assembled a formidable network of experts and business contacts," says Clément Galbois, Business Developer for ToasterLAB.
"By taking part in the programme, ToasterLAB's start-ups get access to a pool of experts in a range of areas (legal, financial, marketing etc.), as well as mentoring from experienced food business professionals, and direct business connections from among our member companies."
The programme includes a 2-month intensive acceleration phase, and a 10-month post-acceleration phase during which start-ups are provided with individual support to help reach their development goals.
Why participate in the ToasterLAB acceleration session?
"Our program is specifically designed for agri-food start-ups at the "proof of concept" stage," continues Clément. "This is a tricky stage where a lot of start-ups can run into problems: their seed funding is running low and they need to get their products to market and start generating real revenue to secure their development. We help them negotiate this terrain and make sure their concept, business model, and financial planning provide a solid foundation for rapid growth."
Applications for the spring ToasterLAB acceleration session of 2021 are now closed, but applications for the autumn acceleration session will open in June. Any agri-food start-ups developing innovative products or services (in either B2B or B2C sectors) are invited to apply. There is no obligation to relocate: selected start-ups can be accelerated from anywhere in the world. Indeed, the programme can provide valuable access for start-ups looking to break into Europe's high value food markets.
Why is Spadel a partner?
ToasterLAB is a zero-equity programme for its participants. It is funded through an entry fee paid by the selected participants and through the support of corporate partners. Spadel has been one of these partners since 2019, drawing on ToasterLAB to boost our "Source of Change" innovation programme.
"Like many in the agri-food sector, we are faced by different challenges," explains Franck Lecomte, Head of Innovation and Sustainable Growth at Spadel. "In particular we want to address packaging and the reduction of plastic waste, and develop new concepts that will boost our pipeline in the sectors of flavoured waters and soft drinks. With ToasterLAB, we showcase our commitment to building partnerships with start-ups that will help us innovate our products and processes. The agility of start-ups brings a new dynamic and allows us to move beyond incremental innovation to a more disruptive and lean approach."
What is the latest news from ToasterLAB?
To date, ToasterLAB has accelerated nearly 50 start-ups and SMEs, from a wide range of food and agricultural sectors. Some of the alumni that have been generating industry buzz are Yumgo, a plant-based substitute for eggs, and TinyBird 100% natural sweets (both winners of the Agropole contest), as well as Willicroft and Kedelaï, who were winners of the Plant-based protein awards. Another alumnus, Kuantom, successfully negotiated an investment of over 1m€ in April 2020 to launch its connected "mixologist" machine.
Apply to ToasterLAB: