Carola promotes the returnable glass bottle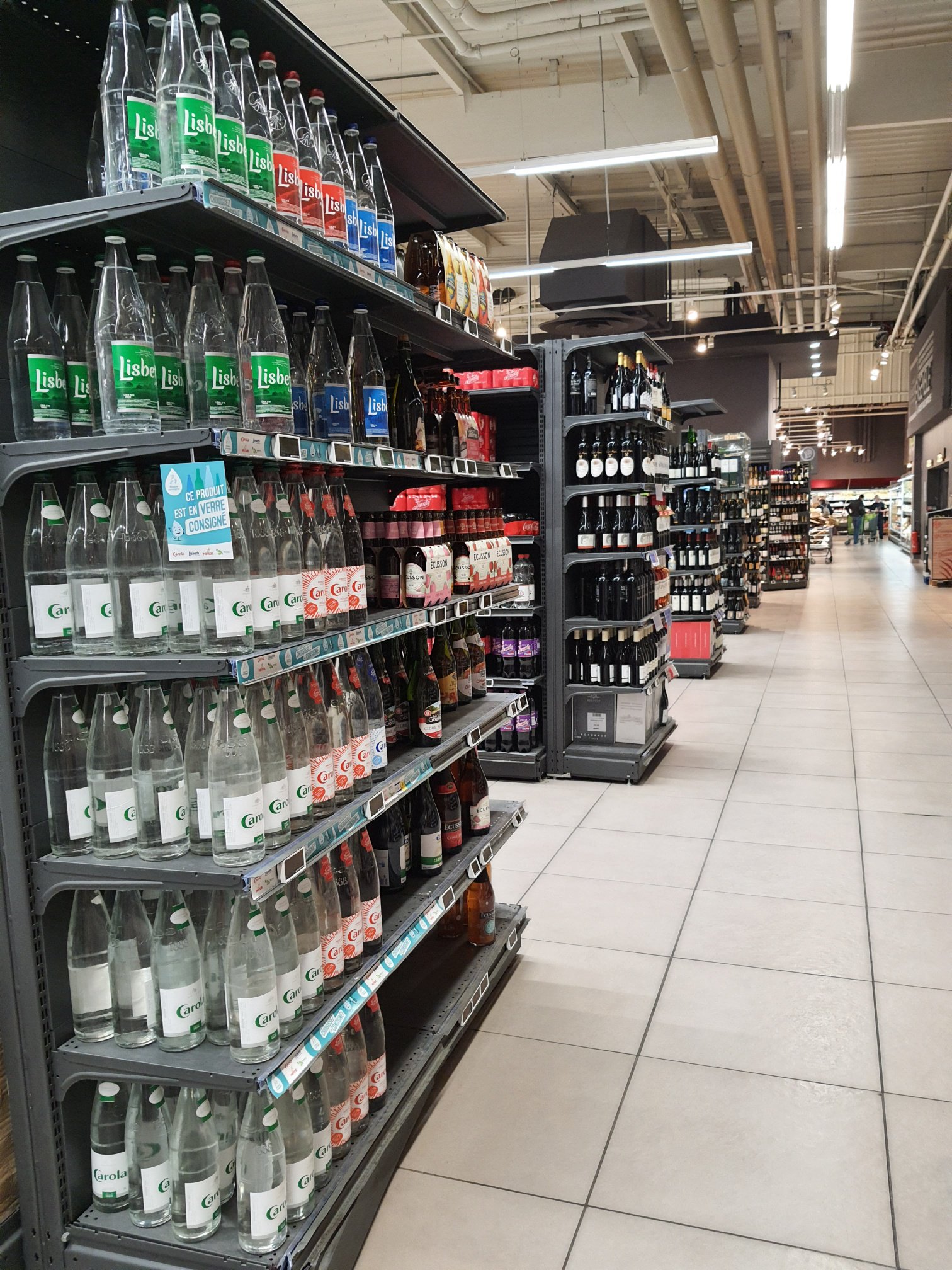 Spadel brand successfully breathes new life into deposit return scheme
Carola is proud to be a cofounding member of the Alsace Consigne network, which was launched in April 2019 to rethink, enhance and further develop reusable glass in the Alsace region in France. A year and a half on, let's look at the initiative's first results.
Together with Lisbeth (spring water), Meteor (Brewery), and Zero Déchets Strasbourg, the Alsace Consigne network has successfully breathed new life into the largely forgotten deposit return scheme, where customers bring back their empties for reuse. Reusable glass responds to growing demand by environmentally aware consumers to reduce waste and consume local.
Reusable glass has a 79% lower carbon footprint than single use glass and a 10% lower carbon footprint than recyclable PET. However, any environmental gain is lost as soon as the bottles travel farther afield than 300km. To be successful, a deposit return scheme should be regional.
While reusable glass bottles were already widely used in local restaurants, the network decided to promote reusable glass in supermarkets to see how consumers would respond. And so availability of this range was increased by about 20% upon the launch of Alsace Consigne.
"The returnable glass bottle range of Carola has proven to be even more popular than we had anticipated. Since last year, Home Channel Sales of this format increased by 41%*." – Thierry Michel, Home Channel Manager, Carola
A second goal of the Alsace Consigne network was to improve the visibility and attractiveness of the point-of-sale offering, in partnership with supermarkets and actors in the sector. At present, around 10 pilot schemes have been set up in local stores to help raise awareness and share the reusable glass message.
Finally, Carola launched a new advertising campaign to promote returnable glass ("Take pleasure but return the bottle"). Post test studies show that this ad has significantly improved Carola's image and consumer purchase intent.
At Spadel, we firmly believe in always finding the most sustainable solutions to meeting our customers' needs for healthy refreshment. Reusable glass is just one of the ways in which we seek to improve our environmental footprint.
*Source: IRI Channel Home HMSM YTD P10 2020