Innovative recycling, one bottle at a time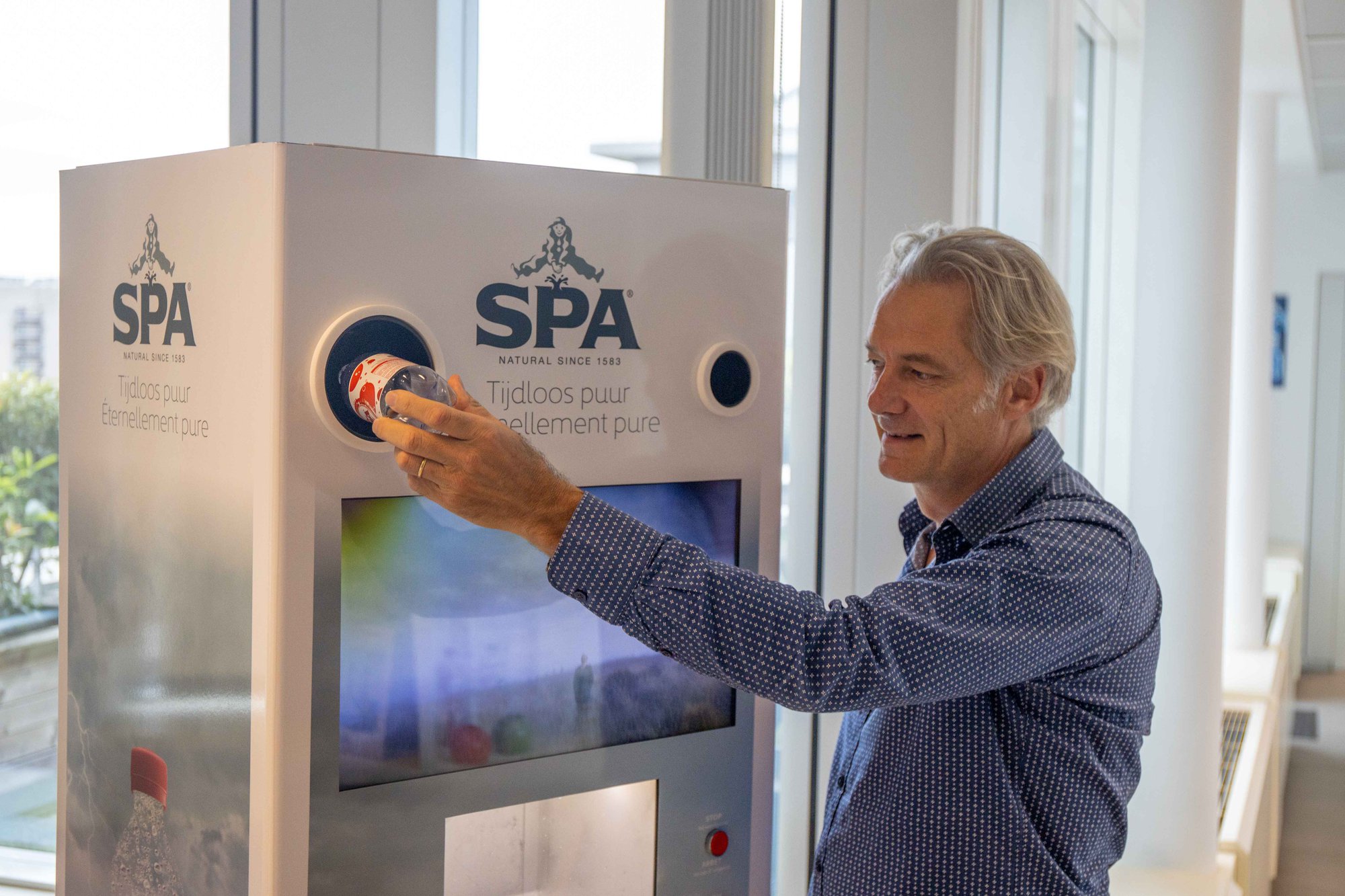 Finding new ways to collect our plastic bottles for recycling is an important step on our path towards achieving a 100% collection rate, one of our ten commitments under the Source of Change. As our products are often enjoyed 'on the go', we need to reach consumers where they are. And so we have created a machine that is designed to engage consumers to recycle their empty bottles.
Our packaging materials may already be 100% recyclable, not all of it reaches the recycling plant for treatment. If we want to recycle 100% of all the packaging that enters the market by 2025, we need to look at innovative ways to further boost collection rates.
To this end, we have built a recycling machine that has been designed from a commercial point of view. The idea is to activate consumers to properly recycle their empty bottles, wherever they are. Simply deposit your empty bottle and its cap in the provided openings and watch as the machine starts shredding them into PET chips, ready to be given a second chance at life.
To further boost engagement, a personalised video message will play. Win a weekend away, scan a QR code for a money off voucher… the possibilities are manifold. We are partnering up with a number of clients for this pilot project and are planning to distribute 15 machines to business restaurants, cinema's and exhibition centers.
We're currently testing the prototype at the Spadel corporate office in Brussels. By placing the machine in our water bar we can explore how our colleagues interact with the machine and find even more ways to improve it before saying 'coming to a movie theatre near you soon'.
What does this machine do?
Deposit your empty PET bottle into the provided opening (you can separate the cap and bottle)
The machine starts up and shreds the bottle
The PET chips are collected in a container underneath. The caps are kept separately to donate to charity.
You can see the shredding process visually
During the fragmentation, a video message is displayed on the TV screen – This will be adapted to the type of customer – for example: win a weekend away, scan a QR code for a money off voucher,… the options are manifold.