France and the Circular Economy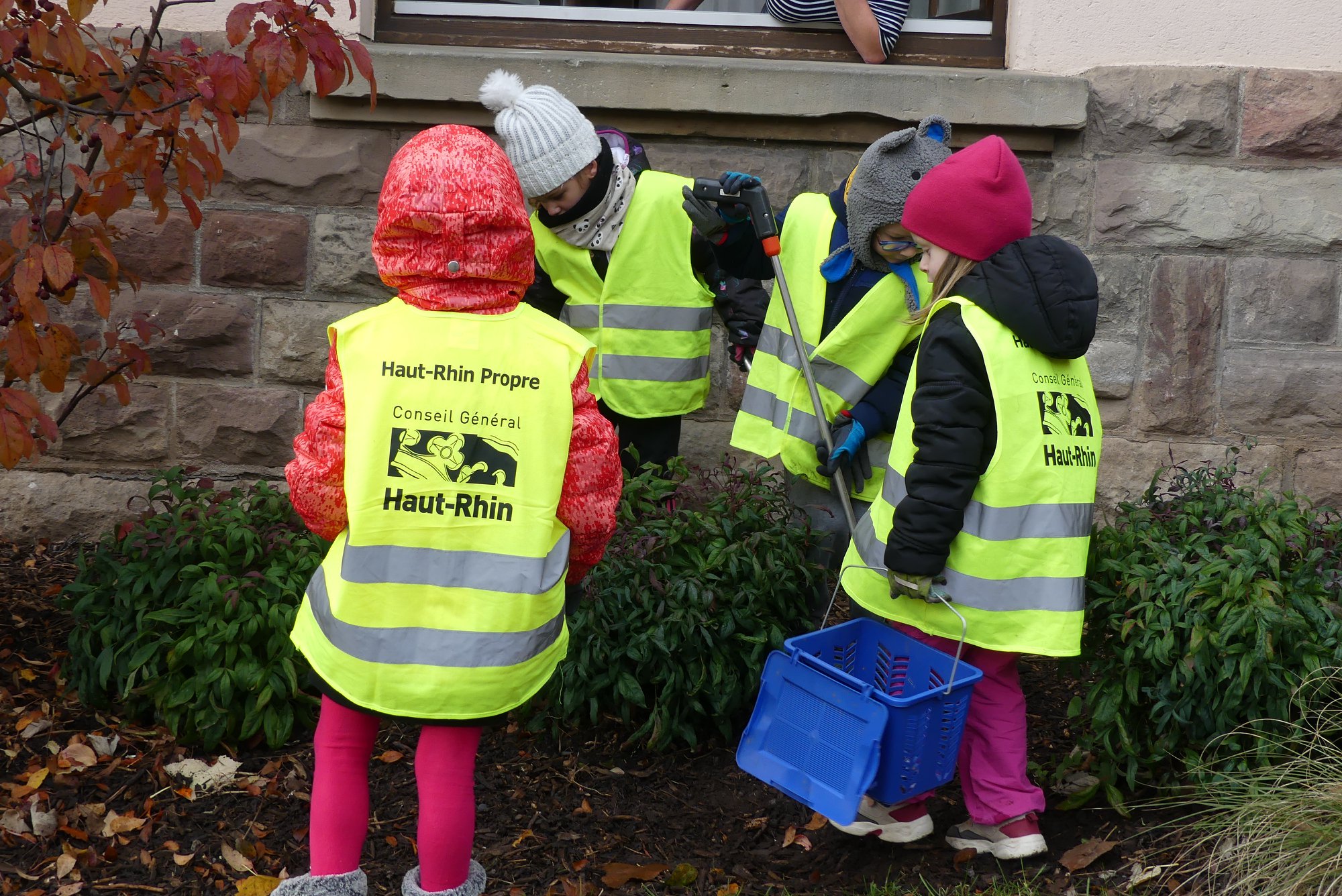 Wattwiller contributes via improved recycling
The creation of a circular economy is high on the European agenda, and in France this is no different. In 2018 the French government published their Roadmap to a Circular Economy, containing fifty concrete actions. One of the key objectives is to reduce the amount of non-hazardous waste going to landfills by 50% by 2025 compared to 2010. Wattwiller is playing its part by going back to primary school with an exciting educational programme.
Increased Recycling
With just 58% of all plastic bottles being recycled in France, the opportunity to do better is clear to see. Although people are quite good at recycling at home, sorting waste outside of the home is less common. To help make recycling more efficient and ensure as much plastic waste as possible finds its way into the circular economy, Wattwiller has joined forces with the Syndicat Mixte de Thann Cernay (SMTC). Just like Carola, Wattwiller wants to help improve sorting in public places, communities and buildings.
Raising Awareness
Although the region ranks better than the national average, the challenge is raising awareness of innovative and best practices, and mobilising people for real change. And so Wattwiller is organising workshops for primary school pupils in Wattwiller, Uffholtz and Steinbach. The brand is directly financing an educational programme implemented by the Centre Permanent d'Initiatives pour l'Environnement des Hautes-Vosges.
Workshops
These workshops teach students about the different materials used for packaging, how to sort waste according to their materials and learn about waste management. They also help them understand how recycling works and learn all about the possible second life of plastic bottles. Finally, the workshops teach children about recycling in nature, composting and the valorisation of compost.
Practical Solutions
In parallel with these workshops, SMTC and Wattwiller are equipping the schools with innovative and fun sorting systems. Other communal buildings, such as town halls, are also being equipped with a variety of systems to see which will prove the most successful. The partnership between the city and Wattwiller mineral water continues to go from strength to strength with initiatives such as these.