Improved recycling with new bi-flow bins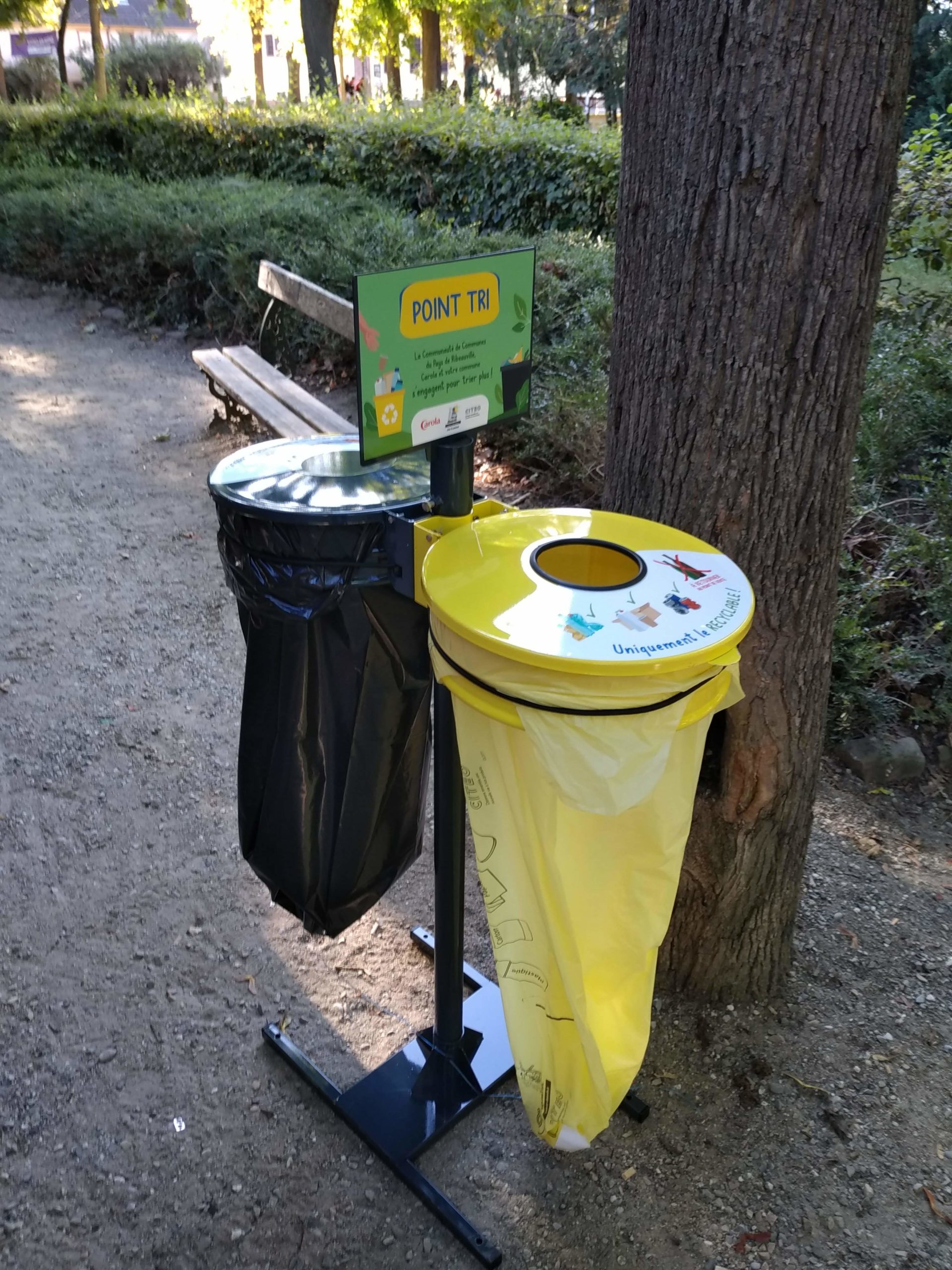 With just 58% of plastic bottles being recycled in France, there is much room for improvement.  Too much recyclable packaging ends up in landfills and worse; a lot of it ends up as litter in our environment. To help encourage better habits, Carola spring water has partnered up with the Communauté des Communes du Pays de Ribeauvillé.
As we work towards creating a more circular economy, eliminating litter and encouraging sorting outside the home on a regional level are hugely important. By making recycling more efficient, we can limit pollution and recuperate the natural resources that are essential to the manufacture of packaging.  An important step in this is equipping all municipalities with sorting solutions for events.
The region had indicated their priority issue to be waste sorting during festive events and large gatherings.  And so Carola financed 140 bi-flow bins that the communes in the region of the well known Alsacian town Ribeauvillé can use at events.
The double bin and sorting bags make recycling your waste ever so easy. One side is for recyclable waste and the other for non-recyclables. To make sure people take notice, an explanatory communication is placed with each bin.
Additionally, sorting operations are being prepared for public buildings, such as town halls, schools, colleges and high schools, in the Community of Communes.
Together we can actively contribute to the collection of plastic bottles and help create a greener, cleaner planet for all.