Wattwiller first to introduce film from 100% recycled material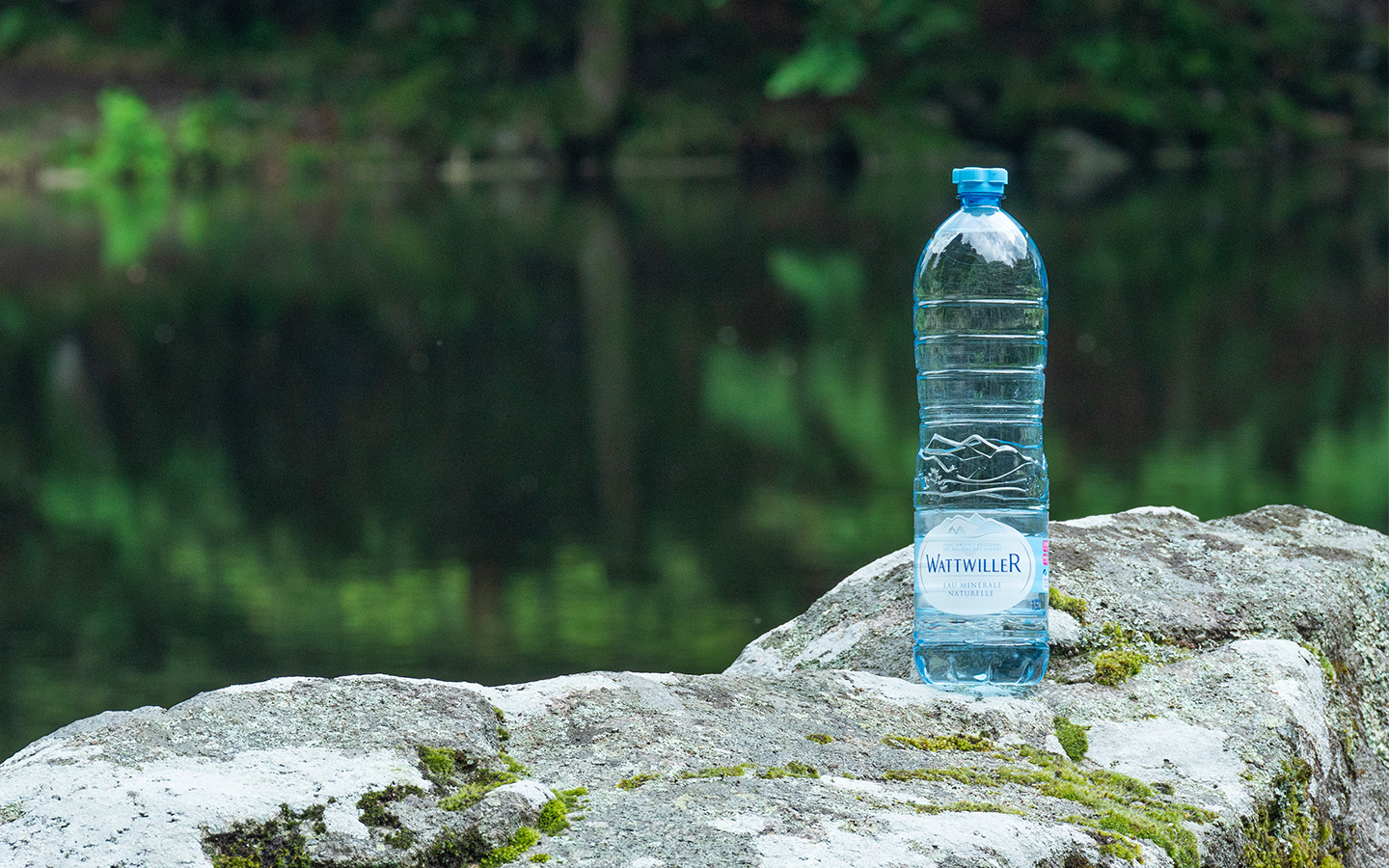 Wattwiller was the first Spadel brand to introduce shrink wrap film made from 100% recycled material in 2016. This innovative film – used for all Wattwiller multipacks – was developed by CEISA Packaging, the French brand's supplier for external packaging.
Why was this such a big innovation you ask?  In order to create the film, CEISA had to develop a new sorting technology. This technology allowed them to turn their own plastic waste and that from external sources into 100% recycled film. As a company that cares about its environmental impact, the choice for this new film was obvious to Wattwiller.
Wattwiller was the first brand to use this new film on the French bottled drinks market and this decision made a big impact on their carbon footprint.  Since the film's introduction, the company's carbon footprint has been lowered by 65%, as independently verified by Intertek.  With such positive results to build on, Spadel has made it a priority to encourage suppliers in our other markets to develop similar technologies and films.
This initiative fits within both Wattwiller and Spadel's aim to be a socially and environmentally responsible organisation.  After all, sustainable water management and biodiversity protection are directly linked to a sustainable purchasing policy.  Each of our actions, however great or small they may seem, contributes to the overall reduction of our environmental footprint.
This conviction has strengthened the bond with the local community, and has helped increase employee satisfaction and wellbeing.  So much so, that Wattwiller was awarded the "Entrepreneurs + Committed" label by the Fédération des Entreprises et Entrepreneurs de France, next to the Great Place to Work qualification.