More than meets the eye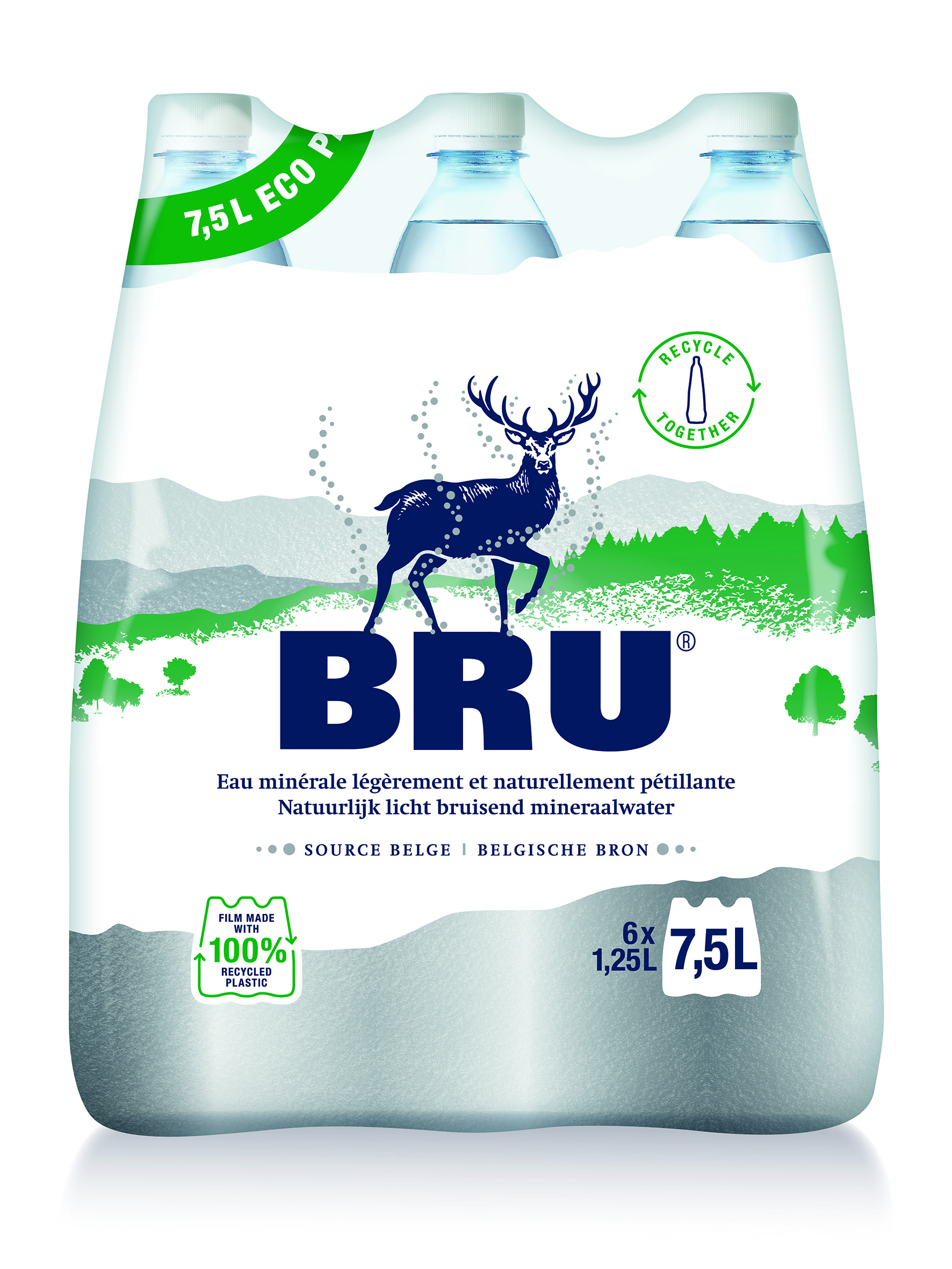 You may not immediately notice the new shrink wrap film around multipacks of BRU® sparkling mineral water bottles. But we promise it's an exciting new bit of packaging to us. Up to now, the film was made from around 95% recycled materials with a small percentage of virgin material.
Our ambition is to close the materials loop and to stop using virgin materials altogether.  Over the years we have worked closely together with the recycling sector and other partners to improve the quality of recycled materials.  Our partners have now developed a shrink wrap made from 100% recycled material and BRU® is proud to be the second Spadel brand to take it to market, after Wattwiller.
This new film is also 100% recyclable and can go into the blue PMD+ bag along with the PET bottle. The blue PMD+ bag is set to be rolled out across Belgium in 2020. An important innovation in the fight against single use plastics.