One Citizen Day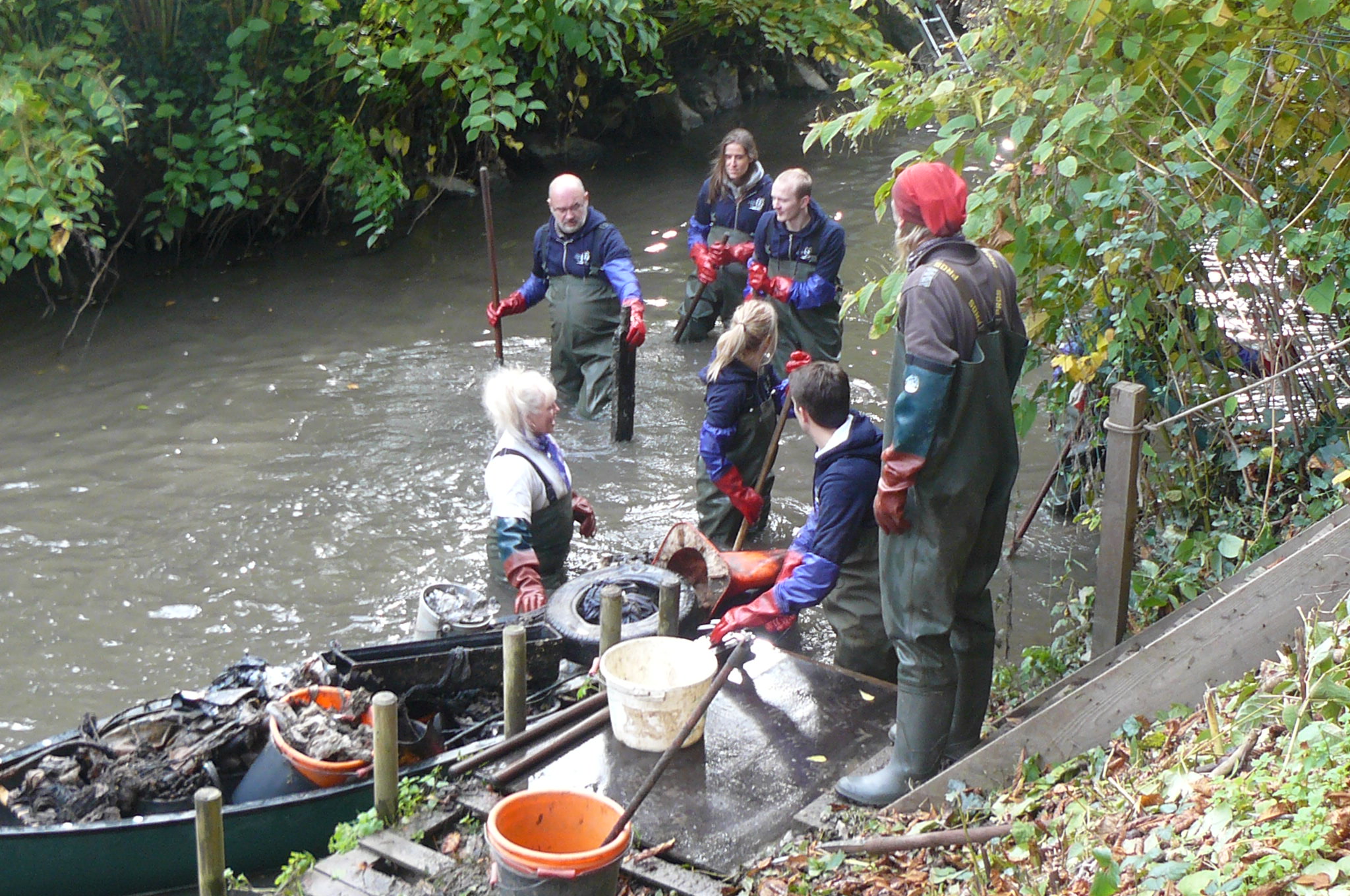 At Spadel, we believe being a Source of Change® begins on your own doorstep. Sometimes simply lending a helping hand can make a world of difference to non-profit and grass-roots organisations.  And so we partnered up with Human Business for our annual One Citizen Day. Following our successful collaboration last year, we selected six new projects worthy of our support in 2019. Three of those focused on litter. Up to 60% of our Spadel employees have been taking part this year.
Cleaning up the river Dyle
As a source river, the Dyle already has our heart.  In addition to the water from its own source, it absorbs water from numerous tributaries and streams along its path.  Ten One Citizen Day participants committed to help remove and sort litter this October. Working closely together with the non profit organisation Aer Aqua Terra, we helped remove 5 m³ of litter for recycling. Amongst others items we found clothes, a fire extinguisher, a car grille, and kilos of wipes.
Cleaning up the river Senne
Le Contrat de Rivière Senne regularly works with partner municipalities to clean up and maintain local rivers. The Spadel One Citizen Day team proposed cleaning up the 'Olive' waterway near Morlanwelz as part of its 'clean river' action. Our volunteers collected cans, plastics, cigarette butts and other litter.  A great day indeed!
Natuurpunt Blankenberge
The largest nature reserve of West Flanders is a popular day out thanks to its beautiful fields, canals, reed collars and salty grassland. But tourists mean litter, and so our One Citizen Day volunteers helped clean up 'De Fonteintjes', a dune between Blankenberge and Zeebrugge.