Joint awareness campaign helps promote zero-litter in Bulgaria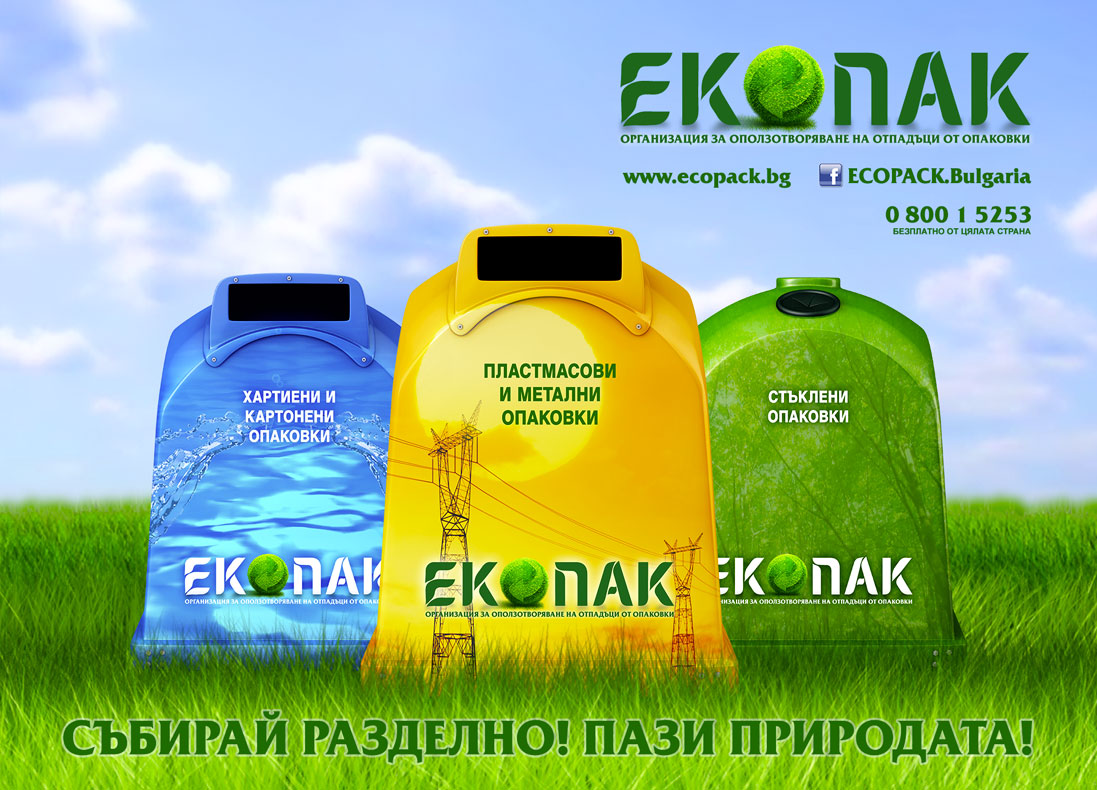 The protection and restoration of our natural environment has always been a primary focus for Devin. It's why we were a founding member of Ecopack Bulgaria fifteen years ago.  Since then, Ecopack has become the industry leader in the recovery and recycling of materials in Bulgaria.  Over 2,5 million residents in 88 municipalities are served by the 19 Ecopack sorting facilities, and the ongoing partnership led to a joint awareness initiative in 2017, 2018 and 2019.
The joint awareness campaign aimed to promote separate collection through creative and interesting publications on Facebook. Using attractive content, the campaign informs, educates and engages consumers on topics related to recycling and a responsible attitude towards the environment. The campaign to help restore our environment through zero-litter initiatives is one of the four pillars of our commitment to be a Source of Change.
Published across both online and offline channels, the 2018 awareness campaign managed to reach over 53,000 users digitally, and infinitely more offline.  Stickers, promoting the separate collection, were placed on 210 Devin company cars with coverage in Sofia and in the regional centres in the country (Plovdiv, Blagoevgrad, Rousse, Veliko, Turnovo, Pleven, Varna, Burgas, etc.) for maximum visibility.
Monthly Facebook posts across three company profiles – Devin Mineral, Devin Spring and Devin Air – ensured call-to-action messages around recycling and zero-litter reached over 53,000 users in a single year.  The online banner on the Devin website reached a further 22,780 unique visitors. Results for 2019 will not be known until December, but with co-branded stickers on 210 Devin vehicles, monthly Facebook announcements and free products distributed at Ecopack events, expectations are high.
"Here at Devin we are united behind a cause: to raise awareness among consumers about their role in reducing litter and to encourage them to recycle," says Petya Manastirska, Quality and Sustainability Manager at Devin JSC. "We have a reputable partner in Ecopack who are helping us bring to life our vision of a sustainable, litter-free future. We are glad to see the great results we are achieving each year together and look forward to man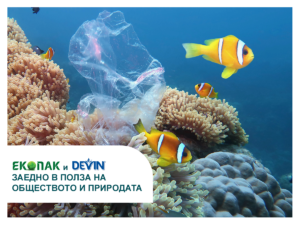 y more, because true change is only achieved when we combine our efforts."
"In line with our mission to 'recover with greatest care for society and nature', Ecopack has always been focused on delivering the best possible infrastructure for separate collection and on conducting creative and fun awareness campaigns to the consumers, in order to secure the proper functioning of the system," adds Mihail Mitev, Customer Services Manager at Ecopack. "We are honoured that we have created and successfully conducted our joint awareness program 'Together' with 40 of the biggest FMCGs and modern trade players in Bulgaria for the last three years, including Devin. The campaign aims to incorporate a call-to-action message promoting the separate collection within our clients' communication streams and thus we were able to reach more than 1,5 million inhabitants across the country."
"Devin is co-founder, member of the board and one of our strongest supporters in our mission. We hope to expand our collaboration and together to tackle all future challenges that lie ahead in the years to come," he concludes.