A greener option becomes clear for Brecon Carreg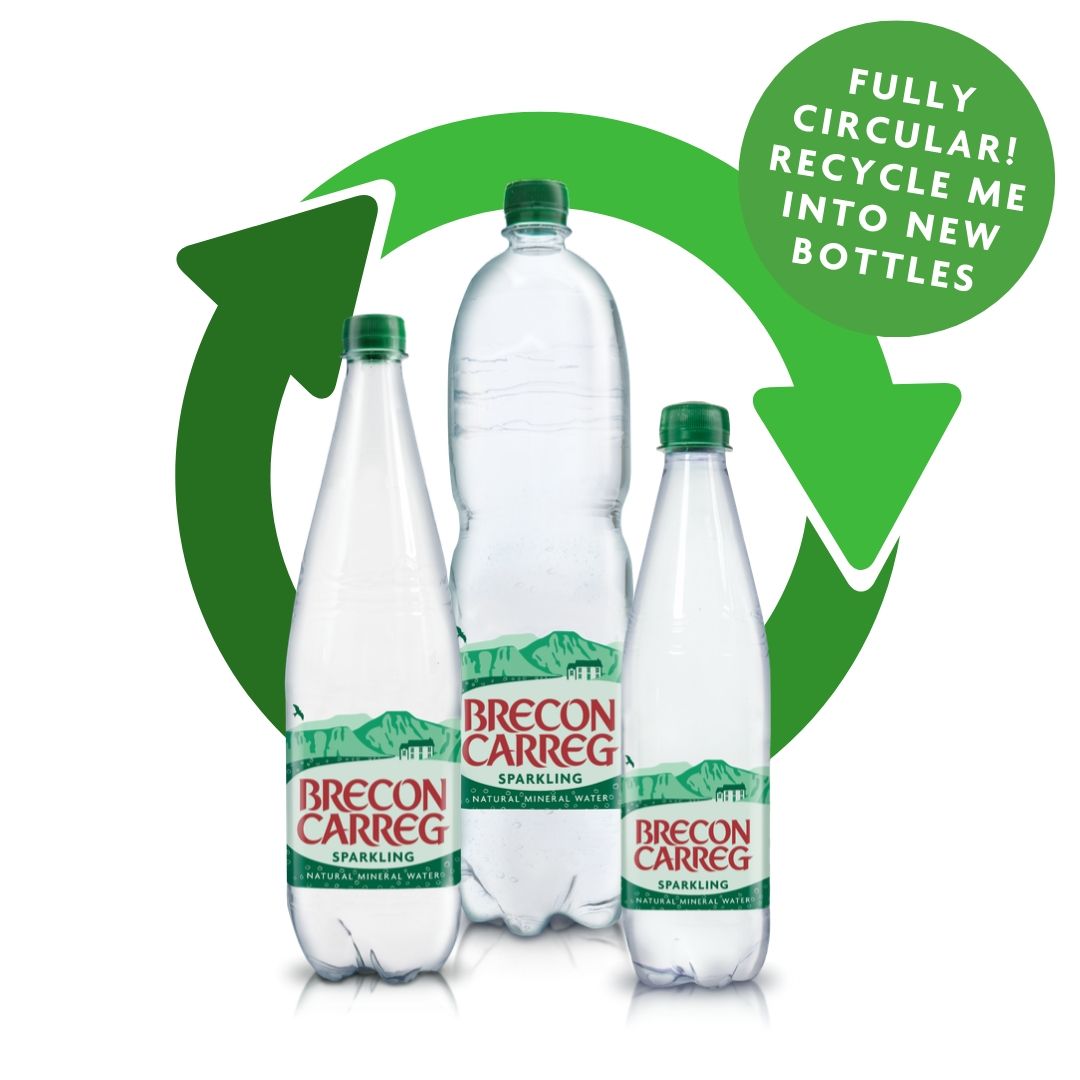 A circular economy is based on the principles of designing out waste and pollution, keeping products and materials in use as long as possible, while ensuring the quality of their use.  This means rethinking and redesigning products to ensure every component can be reused at the end of its life. 
And so when we learned that our Brecon Carreg Sparkling range – which currently comes in a green PET bottle – cannot be recycled back into bottles, we decided it was time for a change.  As of April 2019, we repackaged our Sparkling range in a clear plastic bottle to ensure maximum recyclability.
All of Brecon Carreg's bottles are 100% recyclable but it's more difficult to recycle a green bottle into a clear bottle through mechanical recycling, which is the most widespread recycling method. While coloured bottles can be recycled into many different new products – such as fibres for textiles or carpets, crates or even road resurfacing – we feel it is important that the plastics we use can be recycled back into food grade materials. When raw materials stay in use for as long as possible, we play our part in contributing to a fully circular economy.
Brecon Carreg's transition from green to clear bottles for the Sparkling range is part of our commitment to increase the quality of recycled materials as we aim for 100% recyclability of all our products by 2025. We're working closely together with leading organisations such as Plastipak who share our ambition to ensure and improve the quality of recycled materials.