Carola cofounds Alsace Consigne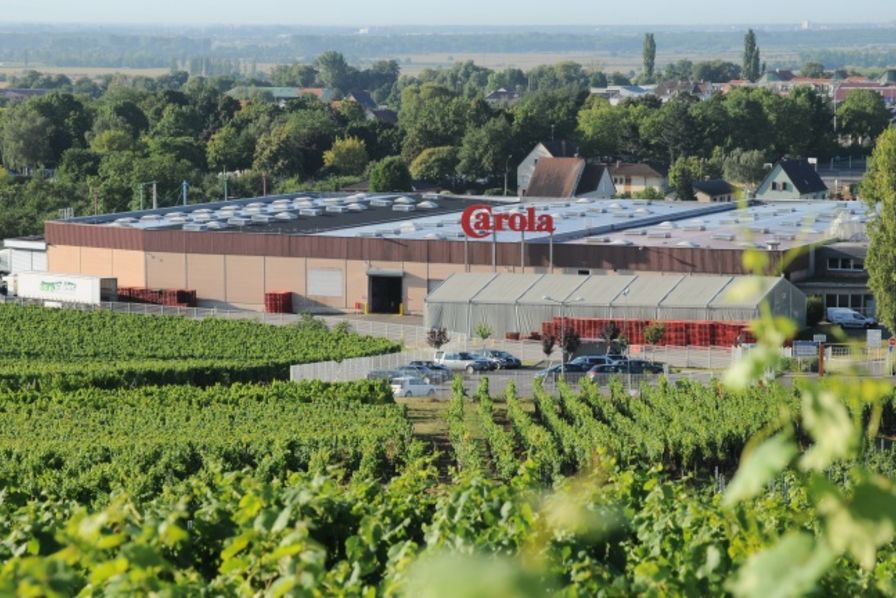 Spadel brand breathes new life into deposit return scheme in the Alsace region of France.
Carola is proud to be a cofounding member of the Alsace Consigne network, which was launched in April 2019 to rethink, enhance and develop reusable glass in the Alsace region. Reusable glass bottles are a great alternative for single use plastics and glass, as they create an important environmental win.

Together with Lisbeth (spring water), Meteor (Brewery), and Zero Déchets Strasbourg the Alsace Consigne network is breathing new life into the largely forgotten deposit return scheme, where customers bring back their empties for reuse. Reusable glass responds to a growing demand and environmental awareness amongst consumers to reduce waste and to buy local products.
Reusable glass can help create a 79% carbon footprint reduction compared to single use glass and a 10% reduction compared with recyclable PET-plastic. It is important however to point out the regional dimension: the environmental gain is lost if bottles travel for more than 300km.
While this glass format is still widely used in local restaurants, the network wants to promote reusable glass in supermarkets. With just 30% of supermarkets in the Alsace region currently boasting returns machines, the network is focussing on creating further awareness and embedding the scheme locally.
Alsace Consigne's objectives are therefore to:
promote the use reusable glass based on the deposit return scheme in Alsace;
remove obstacles for consumers and distributors;
increase awareness of the offer of returnable products and its distribution locations;
facilitate access to returnable glass with the creation of an online interactive map that will allow consumers to locate points of sale from a mobile application;
improve the visibility and attractiveness of the point-of-sale offering, in partnership with supermarkets and actors in the sector (setting up pilot stores).
At Spadel, we firmly believe in always finding the most sustainable solutions to meeting our customers' needs for healthy refreshment. In some areas this might mean breathing new life into forgotten – but proven – ideas, in others it might be about introducing new concepts to market.
Alsace Consigne in the press: