The Manta: a giant of the sea against pollution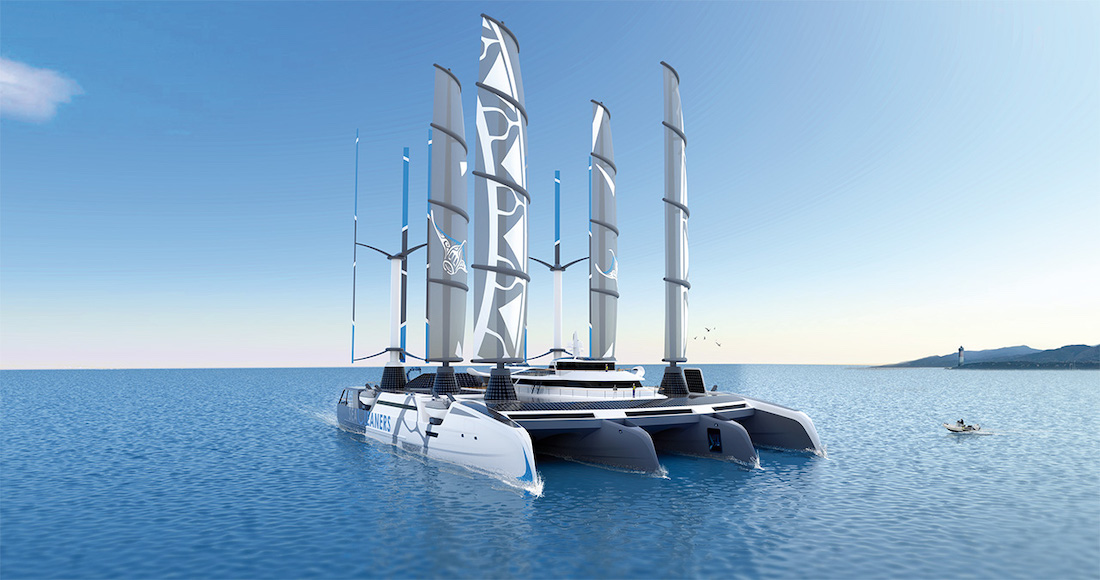 "Today all seas are in danger. We must engage in this new challenge of combating ocean pollution."
There's no denying the global challenges created by human consumption. And the plastic soup choking our rivers and oceans is perhaps the most concerning of all. Although 90% of this comes from rivers in South America, Asia and Africa, at Spadel we feel a strong sense of responsibility for the health of our planet. That's why we signed a partnership with the SeaCleaners.

Lost fishing nets, flipflops, cotton buds, drinking straws: the list of marine litter seems almost endless. Ocean currents carry waste thousands of kilometres, creating plastic 'islands' such as the Great Pacific Garbage Patch, where currents meet. To make matters even worse: free floating plastics in the ocean start breaking down after a while and create microplastics which are ingested by fish, birds, whales and other marine life.
Yvan Bourgnon, founder and president of The SeaCleaners, witnessed this evolution first-hand. "I was only 8 when I traveled the seas of the globe for the first time. For three years, my family and I sailed around the world. Years later, during my sporting challenges, I was shocked to see how all the oceans I crossed had been polluted by plastic waste of all kinds.
It's a natural disaster on a global scale and I decided to dedicate myself to fighting plastic pollution around the world, on sea and on land. After creating The SeaCleaners association, I surrounded myself with a team of experts and professionals. Together, we have launched an innovative project: The Manta will be the first offshore vessel capable of collecting and mass treatment of floating macro-waste before they fragment."
Their revolutionary Manta is the first seagoing vessel that can collect and process plastic waste all at the same time. 70m long and almost 50m wide, the Manta is powered by 2000m2 of solar panels, 2 wind turbines and 4 water turbines, making it fully energetically autonomous. The Manta's onboard factory is capable of processing 10,000 tonnes of plastic waste per year and is a true 'Giant of the Sea'.
It will be sailing oceans and river estuaries around the world to catch macro-waste before it has a chance to sink or start breaking down. The SeaCleaners vision for cleaning up our natural environment is fully aligned with Spadel's aim to help create a zero-litter environment. They may be active outside of our geographical market, but we feel plastic waste is a global problem and as such we are highly committed to this strategic partnership.
Like Spadel, SeaCleaners is committed to delivering local educational projects and raising awareness in communities and schools to help prevent further littering. Plastic pollution is a global challenge and one that is too big for us to tackle alone. Strong strategic partnerships founded on a common vision are how we can contribute to creating a cleaner, healthier world and future for all.
As such, Spadel aims to develop partnerships at three levels. At the global level to help clean our oceans. At a national level to work with local organisations in each of our markets. And at the bottling sites level to aim for a pure, local environment.