Science Based Targets initiative approved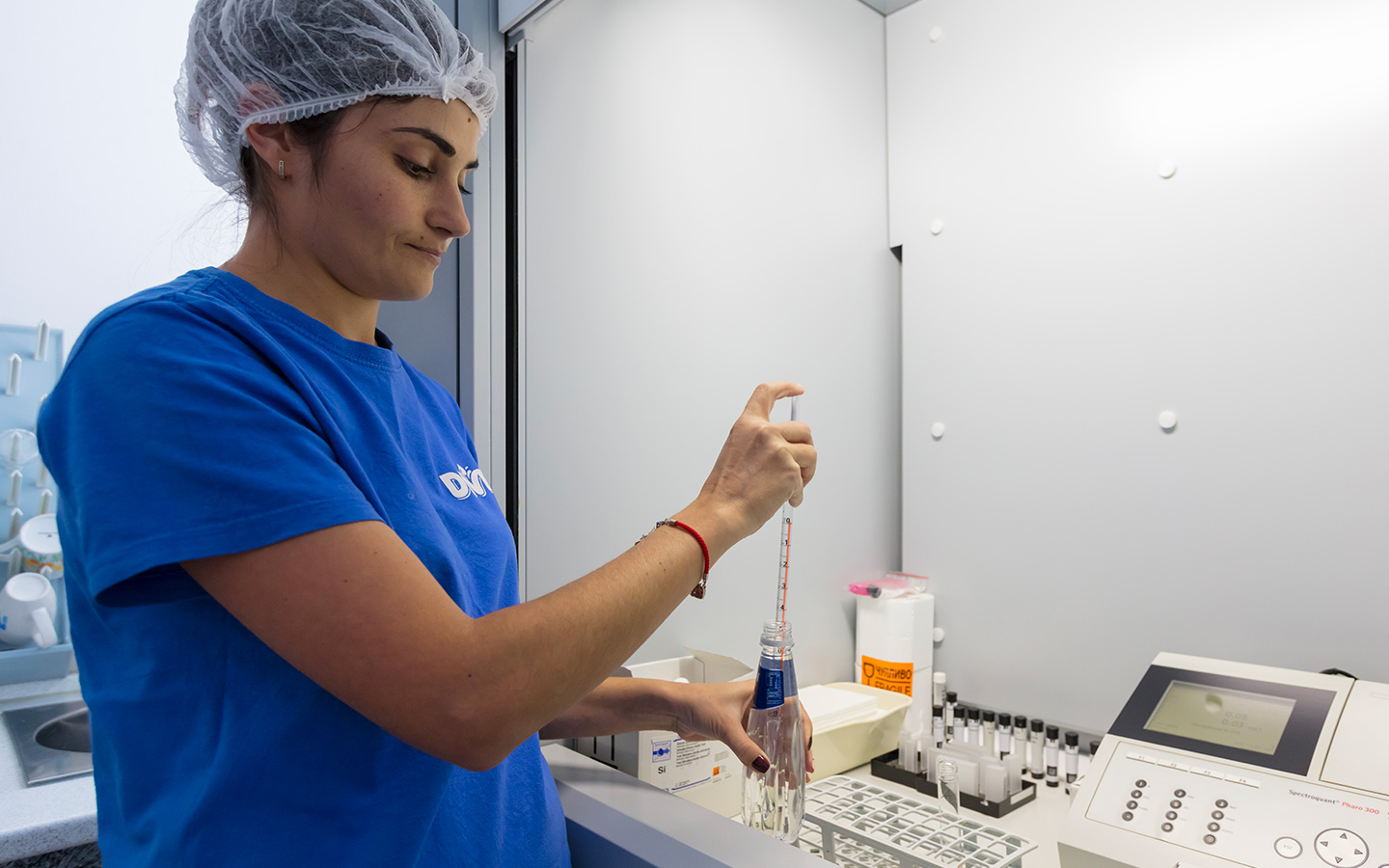 Scientists are unanimous: climate change is largely due to carbon emissions from human activities. One of the solutions is to significantly reduce our carbon footprint and for us this means taking a critical look at our packaging, our transport models and our energy consumption.
As a pioneer of sustainable development in Europe, Spadel has set itself the target to be one of the first companies to achieve "zero emissions" by 2050, without any form of compensation.
Over the years we've done a lot to lower our carbon footprint. From purchasing 100% green energy to investing in 13,000m² solar panels in Spa Monopole, our combined efforts have allowed us to reduce our total carbon footprint in 2018 by 26% compared to 2010.
Approved Science Based Targets guide us towards "zero emissions"

As a next step in achieving our ambitious 2050 goal, we have joined the Science Based Targets initiative. This independent international initiative brings together the CDP (the Carbon Disclosure Project of COP21, the 2015 Paris Conference on Climate Change), the United Nations Global Compact (UNGC), the World Resources Institute (WRI), and the WWF.
"The Science Based Targets are a kind of GPS that guides us to achieving the Kyoto Protocol climate goals, and in our case, even exceeding it. They help us determine the right objectives, both in terms of quantity and timing, to reduce our greenhouse gas emissions. We have translated these objectives into a number of actions that relate to the sustainability of our packaging, the reduction of our energy consumption and the use of 100% green energy, and that of apply to the whole of our supply chain." – Patrick Jobé, Group Environment, Water & Carbon Manager at Spadel
The transition to a low-carbon economy is underway and accelerating globally. Every sector in every market will be transformed and we are at the forefront of this monumental change. We're proud to say that we are only one of ten food and beverages companies in Europe to have received official approval on our carbon reduction targets according to the Science Based Targets initiative. Its aim: to keep global warming below 1,5°C.
As part of our commitment to become fully circular and contribute to the health of our environment and people, we have also signed the New Plastics Economy Commitment as well as taking our first steps towards Cradle 2 Cradle certification.